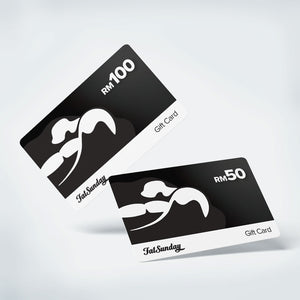 Send a gift to someone you cherish, or treat yourself. The Fat Sunday Gift Card can be used to purchase...
Learn more
IN STORES NOW
Fat Sunday products are available at select partner outlets.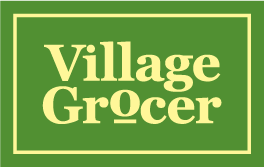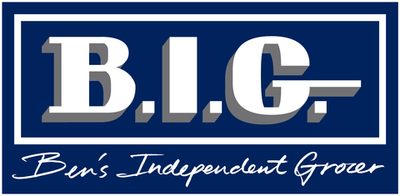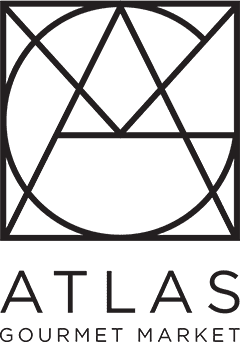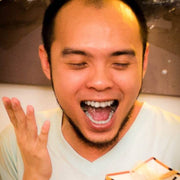 The caramel popcorn is to die for! Can't wait to try the Pineapple Tarts. They look awesome!
Andrew Oon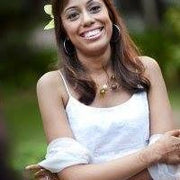 The caramel popcorn is absolutely delicious...and the salted caramel sauce is a must have for ice cream lovers!!
Sophia Khan
2 Thumbs up! Especially love the Black Sesame Cookies, Pineapple Tarts & Chocolate Chip. Sinfully delicious!
Kelly Choong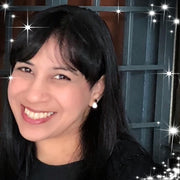 The tarts are awesome, u can't stop eating them. And the butter cake is yummylicious!
Anita Jane Campos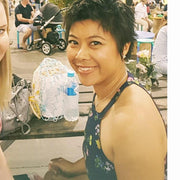 I love the black sesame cookies! Great service too.
Gail Chan
Best baked goods ever!
Ganesh Venugopal
Fat Sunday
We craft wholesome, handmade desserts and sweets. Our products are delicately prepared from the finest of ingredients, for that rich, satisfying Fat Sunday experience - Worth Every Moment.
SHOP NOW
BESPOKE & PREMIUM
Our commitment to the creation of the finest quality desserts is the fuel that drives Fat Sunday, and this is perfectly embodied in our signature Pineapple Tarts - The Best You'll Ever Have. 
PINEAPPLE TARTS
OUR ROOTS
Our products are the roots of our business, it's what we invest so much time and care into crafting and most importantly, it's what our customers love - it's the reason they come back...
THE BEGINNINGS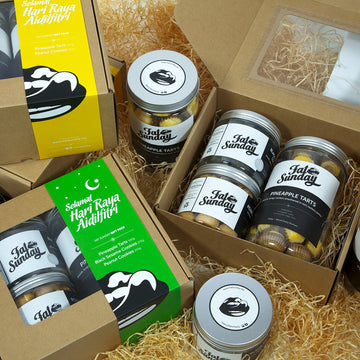 Salam Aidilfitri from Fat Sunday
A blessed Aidilfitri it was. Thank you to everyone for all the support; our very first gift pack launch was a complete success - we completely sold out! So obviously we're very anxious to get to work on the next gift idea... but first, we thought that you might appreciate a little background on our Hari Raya effort...
Introducing "Fun Size" Caramel Popcorn
Our caramel popcorn is making waves in and around Kuala Lumpur for it's fresh, crunchy, caramel-laced, buttery goodness. A ton of orders from insatiable fans and countless glowing reviews later, we find ourselves in exciting times... our humble family of wholesome, handmade products welcomes a new addition...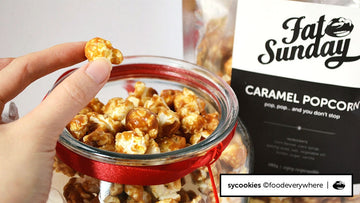 Food Everywhere raves about our Caramel Popcorn
Read Food Everywhere's review of Fat Sunday: Homemade Baked Goods with Fat Sunday Today Malaysia is wonderful when it comes to the multicultural wonders, and there are no better ways to experience them with all the festive as they are always celebrated with traditional delicacies. During festive seasons, culinary heritage are made up of an assortment of classic cookies and confectionary. And the practice of gifting and sharing, has also been traditionally passed on since many generations ago. This Chinese New Year, I'm much thankful to receive some really amazing baked goods. One that I'm very eager to share is these lovely delight from the Fat Sunday.
Fat Sunday (Central Kitchen)
5 Jalan Sri Hartamas 15
Sri Hartamas, 50480 Kuala Lumpur
017 870 3513
sales@fatsunday.my
Monday - Friday: 9AM to 5PM
Saturday: 9AM to 2PM
Sundays & Public Holidays: Closed
Age verification
By clicking enter you are verifying that you are old enough to consume alcohol.